Participated in The Ride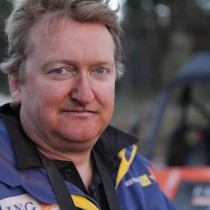 About Terry's Accident
Date May 1982
After dominating BMX in Western Australia's south-west, I thought it was time to get into motocross. My mother bought me a year-old RM 125 from friends, and I started training hard on motocross tracks and local tracks. I rode every day. I even did a Jeff Leisk motocross school. We were on holiday in Collie (and of course I demanded we take the bike) and I was practicing around a pretty cool track some locals made in the bush. Somehow I ran wide on a turn and went down a hole and got thrown over the handlebars. I got knocked out and woke up paralyzed.
Level of Injury
T12/L1
Occupation before Accident
Year 10 at school (I was 15)
Occupations after
Disabled Sport Administrator (WADSA)
Then eventually went to University (Curtin) to study commerce
Banker - ING Barings (Investment bank)
Finance & Strategy - UPC (A European Foxtel)
Occupation now
I am working hard on my company (co2smart.com.au). We want to accelerate the adoption of electric vehicles by large fleet operators. We will be running a trial starting at end of year with 10 electric vehicles running around Perth for 2 years. Transport generates 14% of all CO2 emissions, and electric vehicles recharged with solar, wind or other clean source can reduce that to zero.
Partner & Children
Wife: Nicoletter van Dijk
Kids: Brookleyn (6), Terry Jnr (3), Nikki (6 mths)
Current Hobbies
Work!
Other personal points of interest
I lived in Holland for 16 years and only returned in October 2008. The family loves it here, maybe we stay...